Optics in the Digital Age: 5 Steps to Take Before Your Next Career Move

Learn how to take action and develop a viable career plan in this 23-minute class. Sophia shares her techniques on how she successfully mapped out my career. She helps you plan your next few career moves and offer insight to help you understand your strengths. The tips will serve as a lamp to your path as you navigate the different environments of your goals.

This class is designed for anyone who seeks guidance while planning their next big career move.. We'll help you understand the value in your time, assess your strengths (and weaknesses), learn what positive brand awareness looks like, and enable you to harness the power in community and self investment. You'll walk away with the tools you need to help you take action, while using and refining your skills to help propel you forward and keep you curious.

Each student will learn how to create an effective career plan which includes:

Identifying skills and strengths
Learning communication techniques and templates
Maintaining a professional digital footprint
Hustling your way to your goals
Developing confidence in your skills, clarity in your vision, and pursuing your purpose with passion

Most importantly, Sophia will highlight resources and tools that have helped her clarify her vision and keep a motivated mindset! Special thank you to Footlocker Women for powering this course.

Take the class here!
---
Creative Small Business Essentials: Ways to Streamline Your Workflow

Channel your inner project manager with this 15-minute class with designer and illustrator
Sophia Chang
. Sophia shares her process on how she tackles her client projects, maps her ideas and tracks intersecting timelines. Most importantly, she highlights her favorite apps to keep her business wired and optimized for past, present and future projects.
You'll learn about mapping your thoughts to maximize and efficiently rollout your creative vision and walk away with a crash course on how to:
change your visual lens
design with feel
map project workflows
You'll also get a sneak peak on how Sophia uses her favorite apps:
By the end of the course, you will be equipped with new apps to map your ideas, structure your business, and ultimately champion your creativity.
Take the class here!
---
Analytics & Authenticity on Instagram: Crafting Your Digital Presence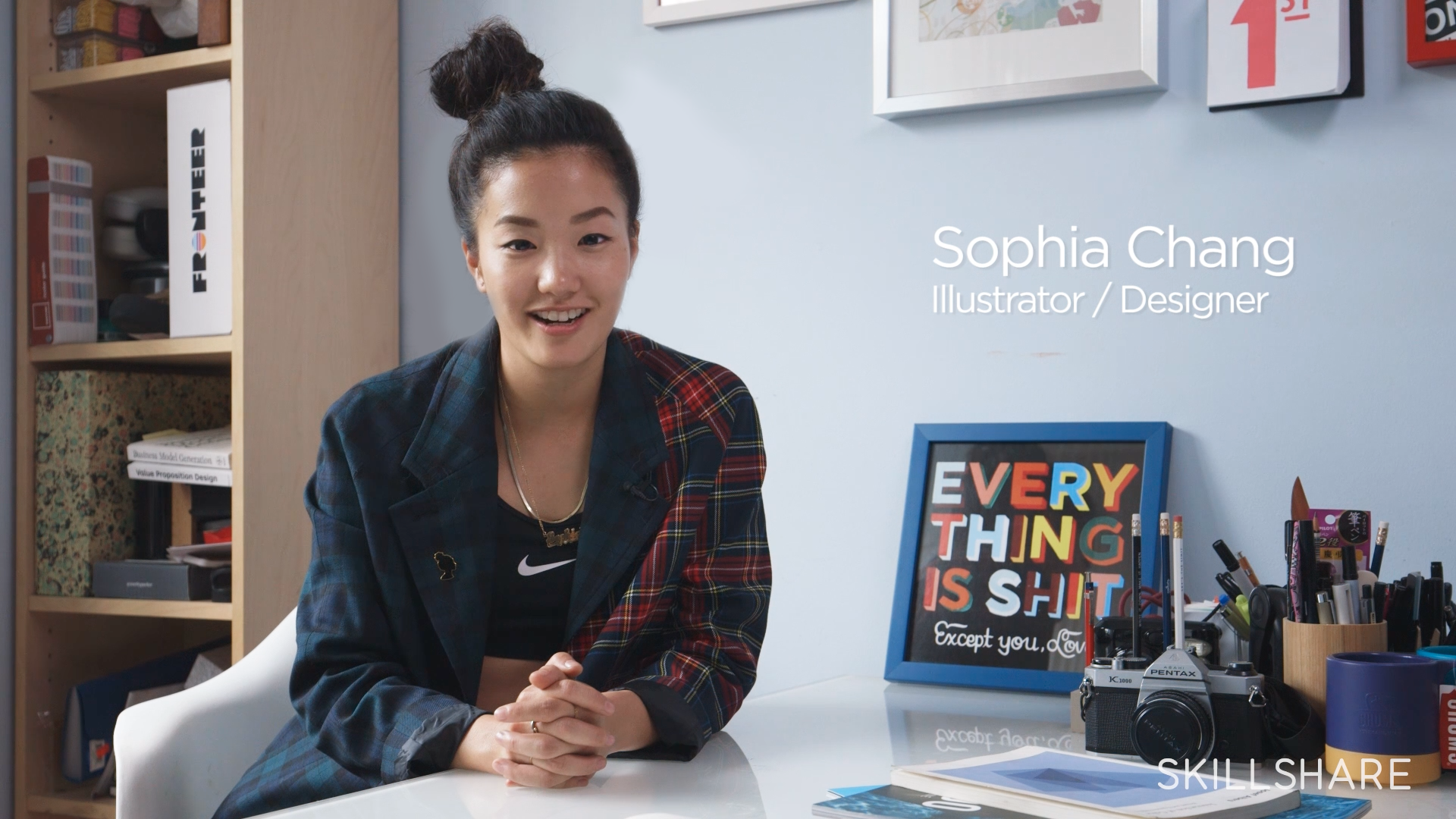 Make yourself known on Instagram with this 45-minute class with designer and illustrator
Sophia Chang
. You'll follow along as Sophia walks you through how you can build your personal brand on Instagram — covering everything from photo editing to analytics and community engagement on her favorite platform.
You'll start by identifying your own passions by category, then you'll zero in on how to:
represent those passions through photography
engage the communities around them on Instagram
interact with them in a meaningful way
set goals for growing your following
track your growth through analytics
With tips on maintaining your authenticity throughout, this class is great for anyone looking to get their work or their personal brand out there in a creative, authentic way by leveraging the power of Instagram. By the end of this class, you'll have your own perfectly crafted online presence to share.
Take the class here!